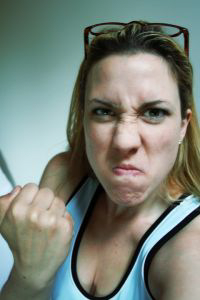 I tend to follow marketing people on Facebook, and for the most part they do a great job promoting themselves as experts in their field. Every once in a while however, someone uploads a post that does more harm to their reputation than good. Let me give you an example.
Talk Trash
Recently, one of the marketing people I follow uploaded a post trashing a competitor. She didn't name the competitor, but she made a big deal as to how unqualified this individual was with respect to teaching a certain subject. It was clear that her intent was to promote her credibility as the expert while trashing the expertise of her competition. Bad idea. In doing so, she lowered herself in the eyes of many of her followers.
This Was My Intent … Really
I'm certain that if you asked her what her intent was with the post, she would tell you that she wanted to warn people not to fall pray to unqualified service providers. Problem was, that's not how the post came across to me or to most of her readers. It read as though she had an axe to grind with this individual and this was her way of trashing them while promoting herself as the guru.
Now, if you were to read the comments her followers made concerning her post, you would think that she is a goddess who can do no wrong. Unfortunately, the only people who commented on her post where her acolytes who gave here a false sense that what she did was OK. It wasn't, and here's why. Read more »