Likeability Wins Every Time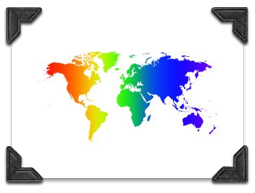 This may sound like heresy to many people in your audience … and for good reason. Most of us were raised to believe that success is based on intelligence and hard work, but the truth tells a far different story.
When people like you, really like you, they will go out of their way to make sure you succeed.

They will hire you and buy from you
They will refer you to their friends
They will work with you and for you
They will vote for you
They will listen to you and learn from you
They will date and marry you
They will make you happy, healthy and extend your life
2013 Speaking Fee – includes cost of transportation
Any presentation up to one half-day in length $5,000
Each additional half-day program (same day) $2,500
$1,500 discount for programs in Hawaii
Likeability Presentation

Bob will show your audience how to use their natural likeability in a way they've never considered before … with outstanding results. Your people will be laughing and crying as Bob describes how you can build your influence, trust and personal power through your natural likeability.
Based on Bob's experience as a successful business owner, father and teacher, he has created a program that will teach your audience how to apply the Laws of Likeability in one of seven different areas.
Leadership
Selling
Customer Service
Marketing and Internet Marketing
Managing, Supervising, Employee Motivation and Retention
Networking
Teaching and Speaking
Give us a call in Hawaii at 808-891-0449 and let's talk about how we can create a program for your group.
TESTIMONIALS ________________________________________________________________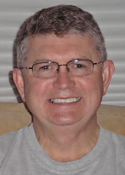 Bob Sommers came to us as a highly recommended motivational speaker. He exceeded our expectations when he gave a presentation on "Likability" to our group of UPS  Store franchisees.
Bob spoke in a stimulating yet informative manner.  His material was thought provoking yet entertaining, and he left the audience feeling positive that his suggestions would work for them.
We received such wonderful feedback following his talk that we invited him back to present to an even larger group, including upper management.  Again, the response was overwhelmingly positive.  It is my pleasure to highly recommend Bob Sommers as a motivational speaker.
Sincerely,
Bill McWhorter
MBE / A UPS Company