Everyone Loves To Laugh
Everyone loves to laugh and we like the people who make us laugh. We can't help ourselves; it's one of the laws of likeability. We like people who enhance our mood, and laughing is certainly a mood enhancer.
My father-in-law is the king of email jokes. I've asked him to stop sending them to me a million times, but it doesn't seem to matter, he sends them anyway.
Every time I get an email from him I open it, laugh out loud, associate him with my enhanced mood and secretly look forward to the next message he sends.  The cycle of life and laughter continues.
It struck me recently just how powerful this law of likeability really is. I know how much I enjoy being around funny people and how my mood improves with just the mention of their name. I like me better when I'm in a good mood, and I like the person responsible for helping me get there.
Who's Responsible For This?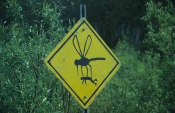 My father-in-law is a very nice guy, but I wouldn't consider him to be a stand-up comedian. And even though he's not the one who makes me laugh, he's responsible for me laughing when I open and read his email. Because of that, I associate him with my good feelings and I like him even more. Read more »