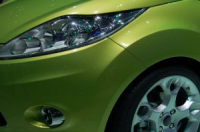 Everyone has a different set of strengths when it comes to projecting themselves to the world. Some are amazingly good looking, while others have a warm and compassionate telephone voice. Some are dynamic speakers and presenters while others express themselves through their writing and one-on-one conversations. If you want to create the most favorable first impression with a new customer, lead with your strength.
Telemarketers
Recently I received an unsolicited telephone call from Jill, a salesperson for a large insurance company. I didn't actually speak with her, but I returned her call immediately based on the message she left on my answering machine. Her message was uplifting and friendly and I found that I was looking forward to speaking with her about the insurance she was offering. Her message went something like this.
"Hello, I'm sorry I missed you. My name is Jill and I'm calling about your auto insurance. I know we can help you save money on your insurance and we would be delighted to talk to you about it. If you have a moment, please call us at this number. Otherwise, we will try to contact you later. Thank you."
It's how you say what you say
It's important to note that it was not what Jill said, but how she said it that prompted me to call her back. She gave the impression that I would enjoy our conversation.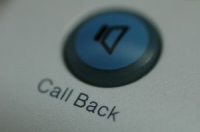 When I called the number she left on my answering machine and asked for Jill, the receptionist told me that Jill was not available, and asked if I would like to speak to another sales agent.
"I'd rather speak with Jill." I said. "Will you please let her know that I called and ask her to call me back?"
There was silence on the other end of the line.
"Are you still there?" I asked.
After another few seconds of silence, the receptionist explained to me that Jill was a voice on a telemarketing machine that the company was using to leave messages when people were not immediately available. Then she asked again if I would like to speak to another agent, which of course I did not.
Tricked and Manipulated
I felt tricked and manipulated. My perception of the company went from being willing to listen to their presentation to wanting to warn everyone I knew about their manipulative sales methods.
Imagine how much more effective that call would have been if the company had hired actual salespeople who were capable of leaving a compelling messages?
First impressions are instantaneous and powerful. Jill's message was so uplifting and positive that I was encouraged to call her back and give her the opportunity to sell me insurance.
On the other hand, if the impression you leave is less than positive, you will have a very hard time changing that perception. Which was the case with the insurance company. Let me give you another example.
Public Speakers are Commodities Too
When I sold customers service seminars for a living, I ran across an interesting phenomenon. Prospects would call to inquire about a program and ask to speak with the person who would be presenting the workshop. I understood their request completely. They wanted to make sure the speaker was knowledgeable, witty and a good choice for their meeting. But I also knew that many of the speakers who worked for us were magnificent in front of an audience, but weak communicators on the telephone.
If the customer had not seen the presenter perform on stage, it was unlikely they would hire them based on a telephone conversation. That being the case, I made sure they saw the speaker perform either by inviting them to a presentation or immediately sending them a video of the speaker in front of a group before connecting them on the telephone.
Once the customer saw the speaker in action, they were sold. The fact that the speaker was less than stellar on the telephone had no impact on their decision to hire them after they saw their performance.
Primacy Effect
One of the reasons for this behavior is know as the Primacy Effect. People tend to remember what they see and hear first. This is why it was so important that our customers had their first exposure to our speakers when they were speaking. That was their strength.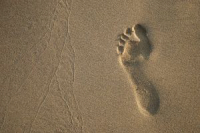 In order to make a positive first impression, you must lead with your strength. If you have a fantastic telephone voice, make a telephone call. If you're a dynamite speaker, make sure they see you perform. If you're an entertaining writer, send them your book, email them or direct them to your blog. If you're charming and good-looking, meet them in person.  Lead with your strength.