The Simplest Interactions
Sometimes it's the simplest interactions that lead to likeability, and like many things, it's hard to understand why until you go back to the root cause of what makes people likable. We like people who make us feel good about ourselves. Here's a case in point.
Maui
Just yesterday I was walking along Wailea-Alanui Avenue in South Maui. It's a beautiful stretch of beach road that hugs the ocean with five star hotels on one side and manicured golf courses on the other. Guests from all over the world vacation on this part of the island and use it as a jumping off spot for their excursions to all the wonderful sites Maui has to offer.
Not a day goes by that I'm not stopped by a visitor who pulls off to the side of the road to ask me for directions. "Excuse me. Are we going in the right direction to get to the top of the volcano?" "Is this the way to the bamboo forest?" "Pardon me sir! Can you show me on this map the quickest way to Twin Falls, or to the lava field or to the Io Valley or some other popular destination."
But Wait, There's More
And every time they ask, I'm delighted to help. I give directions to where they want to go and then I offer my insider tips on what to do when they get there, where to eat, where to go next, etc. I'll share what I know until they decide to drive away, and even then I often find myself running after the car shouting, "Wait, there's one more thing I forgot to tell you!"
I act this way and so do you, because we like how we feel about ourselves when we're in a position to help people. Giving directions to strangers makes us feel smart and knowledgeable and special. It also causes us to like the person asking for directions because they're the reason we're able to show off what we know.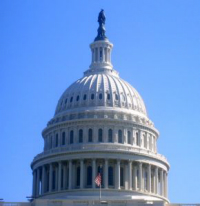 Our Nations Capitol
Years ago I was invited to Washington, D.C. to give a sales presentation to a potential customer on why Sommers Communication was the most qualified company to create a customer service training program for their company. I was the first of three people to give my presentation to the department head (who I knew to be the decision maker) along with her staff of six people. We were each given 20 minutes to discuss our plans for the video project while our competitors waited outside.
After I gave my presentation, the department head asked if I would come back in 40 minutes to meet with her and the other presenters to discuss the project further as a group. When I returned, she indicated in a very business like manner, that she and her staff were going to make their final decision in the next seven days.
Before I Go, I Have One Last Question
As we gathered our things and said our good-bys, I noticed that one of my competitors waited until everyone else had walked out of the room (except for me) when he asked the decision maker this question. "I brought my family with me to Washington and we were hoping to see some of the not-so-well-know sites before we return to Des Moines. My wife and I have two pre-teen girls and I was wondering if you could give me some suggestions on where to go and what to see before we fly home."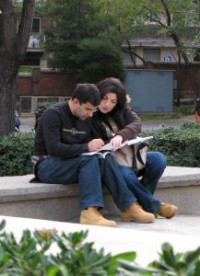 OMG did she light up. All of a sudden the conversion went from a stoic business conversation to, "You're girls are going to love this and your wife is going to love that and you're going to really enjoy this, etc." As it turned out, she was from D.C. and had a brother who owned a restaurant in Arlington. (Where do you think he had lunch that afternoon?) She wouldn't let him leave until she was persuaded that he knew exactly how to get to each of the places she suggested.
My New Likeability Mentor
As things turned out, Sommers Communication did not win that contract. My new likeability mentor from Des Moines produced the video and he did a great job with it. His proposal was good, but his ability to win friends was better. And he did it by asking for directions.
So What Are You Going To Do About It?
The next time you find yourself in a position where you want to build a relationship with someone, ask for directions. In doing so you will give the person you ask the opportunity to show off what they know and feel good about themself for helping you.
As I mentioned in the opening paragraph, it's the simplest interactions that lead to likeability, and what could be easier than asking for directions?
"Pardon me sir, can you tell me how to get to …?"