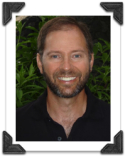 Hi, I'm Bob Sommers, the Likeability Guy and the creator of the Five Star Review System.

Back in the 90's I participated in building the largest customer service training company in the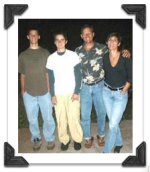 country, Sommers Communication, Inc.. Our staff of professional speakers provided thousands of customer service workshops every year in virtually every community, and we were very good at what we did.
In 1996 I left the world of customer service training and moved to Maui with my family. It was the opportunity I needed to get to work on the most important project of my career.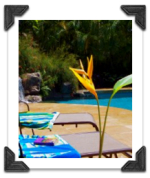 The process of building Sommers Communication into a multi-million dollar business was a joy and it came very easily to me. Our programs were making a difference in the lives of our customers and the results were showing up in the national news.

The media wanted to know what we were doing differently to get such phenomenal results for our clients. Why were our customer service and sales program working when others were not?
Their questions forced me to dig deeper into what we were doing differently … and what I discovered surprised me in its simplicity. As it turned out, we were not teaching customer service or selling skills. We were teaching our customers how to be naturally likable.
We didn't call it likeability at the time, we called it customer service and sales training, but it was nothing of the sort. It was LIKEABILITY!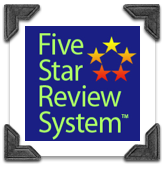 Five Star Review System
Then in 2012 my beautiful wife Susan and genius son Josh took what we learned from decades of customer service and likeability training and created the Five Star Review System.
The Five Star Review System is simply the quickest and most effective way to build a stellar reputation on the Internet through positive customer comments. And who isn't going to say great things about your company when you're the most likeable and service oriented business in town.
All About Bob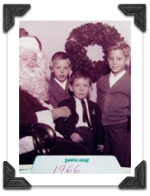 Home: Maui, Hawaii, USA
Home Town: St. Louis, MO
Astrological Sign: Pisces
Chinese Sign: Year of the Dog
Favorite Movies: The Green Mile, Ghost, Defending Your Life
Favorite Books: How To Win Friends And Influence People, Oh The Places You Will Go!, Everything by Mark Twain.
Passions: Reputation Marketing, Natural Healing, Alternative Energy, Public Speaking, Humor, Biking, Family, Swimming and Snorkeling.
Favorite Bands: Credence Clearwater Revival, Three Dog Night, Nitty Gritty Dirt Band, Chicago, Harvest
Favorite Subject In High School: Physics
Education: Engineer – University of Missouri at Rolla
Favorite Saying: "A mind once expanded can no longer return to its original dimension."
Embarrassing Moment: I was speaking at a convention in Atlanta and walked into the restroom with my microphone still turned on. Nothing else even comes close.
Professional Accomplishments: Building Sommers Communication Inc. into the largest customer service training company in the country. USPS Quality Supplier of the Year two years in a row. Creating and building the Internet Marketing Association of Hawaii, Hosting the Recognized Expert Marketing Show and creating the Five Star Review System with my wife and my son.
Vices: Habanero Peppers, Iced Tea on a hot day, Sunshine and Hugs
Computer: 24 inch iMac
Worst Job: Digging graves in a cemetery.


Best Job: President Essential Marketing Systems, Inc, Fireman and InnKeeper at Pacific Villa, Maui
Things You Can Do That No One Else Can: Sing "Row, Row, Row Your Boat" backwards.
Birth Order: First born of four.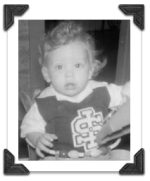 Happiest Moment: Getting married to my wonderful wife Susan and becoming a father … twice.
Life Changing Moment: Near death experience trapped under the ice when I was nine years old.
Fan of: St. Louis Cardinals Baseball, University of Tennessee and University of Missouri Football, SLUH soccer, Albert Einstein, Mark Twain, Dr. Seuss
Political Views: Live and let live.
My Business Blogs:
BobSommers.com– Likeability
The Recognized Expert Marketing Show – Host
Local Search Marketing – Owner
Main Street Marketing Community – Co-Founder
BestLocalReviews – Owner
FiveStarReviewSystem – Creator